domdom20
Global Moderator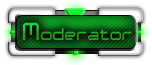 Posts

: 20


Forum Coin

: 2147483647


Reputation

: 50000


Join date

: 2012-04-09


Location

: Manila City


Job/hobbies

: INterneting


Subject: Anti-(being hacked) Program (Iobit 360) Tue Apr 10, 2012 4:57 pm

---

Tired of being HACKED??....
,,getting keylogged??....
,,or worst......... Virus Infection >>>>>(Computer Reformat)

The solution is to Download a program
which Focuses on Spyware Detection and Remote Tracker.

I've got this Iobit 360 software
in its full version Crack so I recommend all of you Guys
to download this and also to prevent Any Kind of SPYWARE!


Instructions:

1.) DOWNLOAD the program in its Site. (We Dont need a Virus Scan because the program is linked on its Original Site>> it means Trusted Download..no mirror)

for the Download Link go to www(dot)techspot(Dot)com/downloads/3580-iobit-security-360(DOT)html

2.) After downloading, INSTALL the program.
If it prompts you to Download the toolbar, click DECLINE.
Then it will ask you again to download recommended software products.
All you have to do is to Click SKIP.

3.) LAUNCH the Program and click FINISH.

4.) Use 1 of the provided serials to ACTIVATE and unlock PRO version !BUT! First you need to DISCONNECT your Internet!!!
Copy/Paste one of the serials:

9BD86-7AF6D-45A63-67211

DFF74-9351D-15E6C-6BD82

B9991-C90E3-684D5-83DB5

EA85D-F0F6F-8ED13-3915C

0EFF6-E576C-ACB94-A0F01

1291B-7F914-A52C8-E90AF

E4390-163B6-1BFCB-43EFA

7D32E-012FD-B52A5-E35C0

73C31-8B9E3-35308-5309F

83CF9-05A72-212CC-707BB

73C31-8B9E3-35308-5309F

6E924-7D163-4EB8F-3132B

C5C54-8DD1B-B8A34-F63E5

D1E6F-045F6-8E668-2DCE9

50B5B-BDAF1-2D9B2-A15F5

3CEFD-80398-F414E-6DC5B

5.) SKIP VALIDATION PROCESS!!!! PRODUCT FUNCTIONS AND UPDATES "FULLY" WITHOUT VALIDATION...WILL NOT IF VALIDATED

FINISH!!

Start Scanning your Downloaded Files!
(.rar, .dll, .exe, etc.)

f

CREDITS TO: XZeus07

Repost!. I dont own this Iam just sharing this for others who dont know the hack
PINOYGAMINGNETWORK!